Our own software solution to control and monitor UAVs. Designed to offer these platforms as a useful tool in a secure way.
Custom designed and built cargo UAV platform.
Allowing introduction of UAV technology in the everyday life.
We offer different cargo bays, AT-Bay, developed along A14M for working in an efficient and reliable manner in all tasks.
AT-Link from AldoraTech. Our own software developed for using UAV technology safely.
Its functions rely on the continuous analysis of the environment and its interaction with each vehicle, performing the safest and optimized procedures for each mission.
AT-Link design makes it possible to control and monitor fleets of aerial vehicles, using communication with different databases through the Internet:
Position data and routes of other aircraft in real time, no-go areas such as temporary or permanent no-fly zones, and potentialy dangerous weather regions.
Additive manufacturing & composite materials. Low operating costs.
Zero compromise on performance.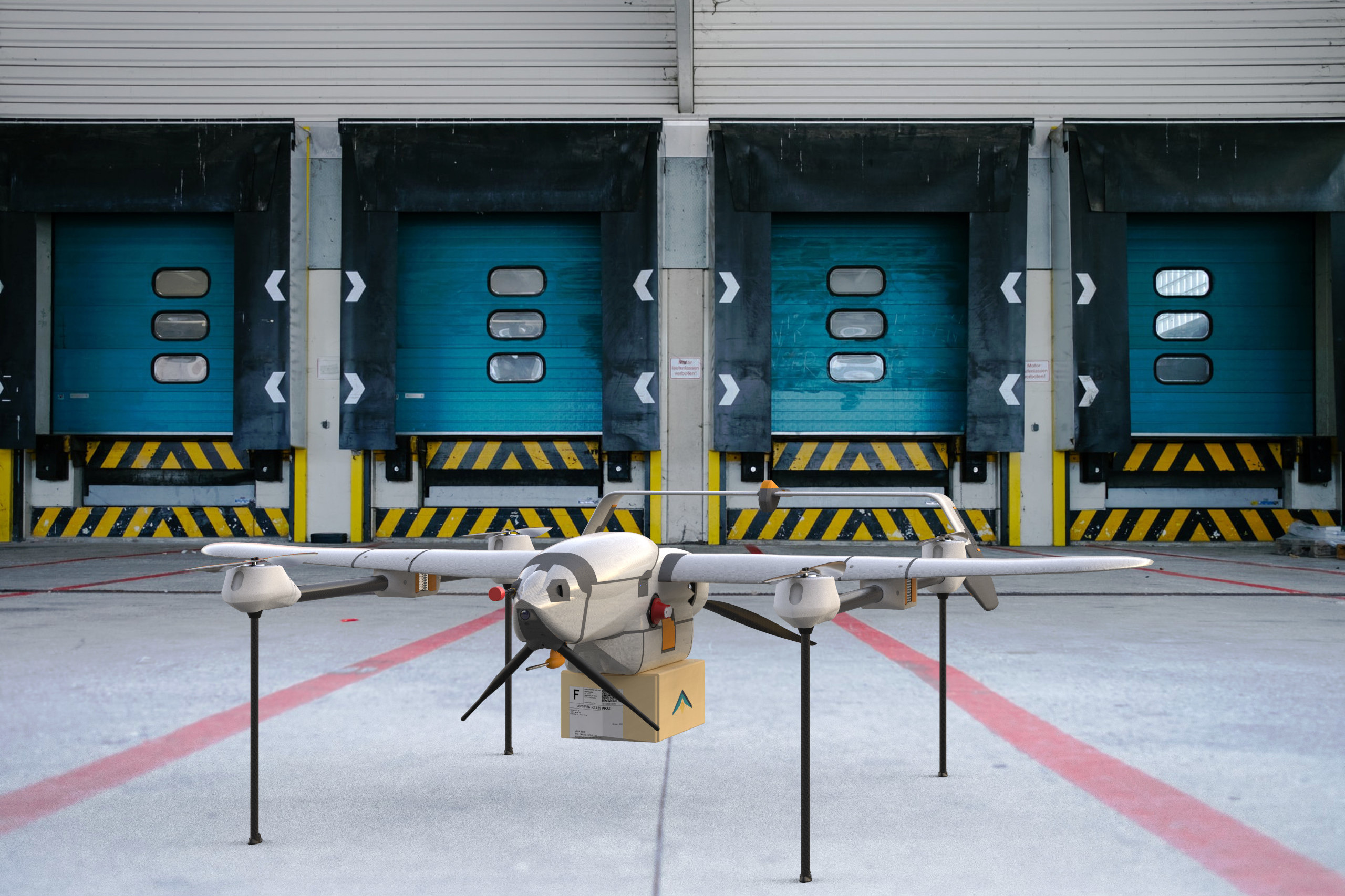 A few things A14M is good at
Its pillars are based on design focusing on functionality and easiness of use.
Efficient, compact and silent propulsion. Optimized to perform in every mission. With reduced maintenance and extended service life.
Maximum payload of 4kg. Modular with the AT-Bay cargo bays, an efficient combination to adapt the A14M to all kinds of applications.
Easy operation with no need for a runway or landing site. Double independent and optimized propulsion system for each stage, obtaining greater autonomy and transportable weight.
Functionality and easy operation as a result of the small dimensions. Optimized in every system to find a balance between reduced dimensions and good performance.
Introducing the technology in sectors that had not been able to assume the costs of UAVs.
With our design and manufacturing technology, customization is not associated to high cost.
AT-Bays can be adapted to any operation case as transport containers, support for gimbals, turrets, LIDAR and other sensors.
All we have to do is determine which AT-Bay will be necessary for the tasks, and if it does not exist, we will create it.